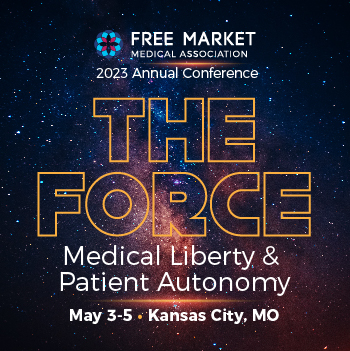 Free Market Medical Association hosts The Force – Medical Liberty & Patient Autonomy

Don't miss this
opportunity to learn from experts, network
with fellow advocates, and take action to
defend medical liberty and patient autonomy
adhering to free market principles.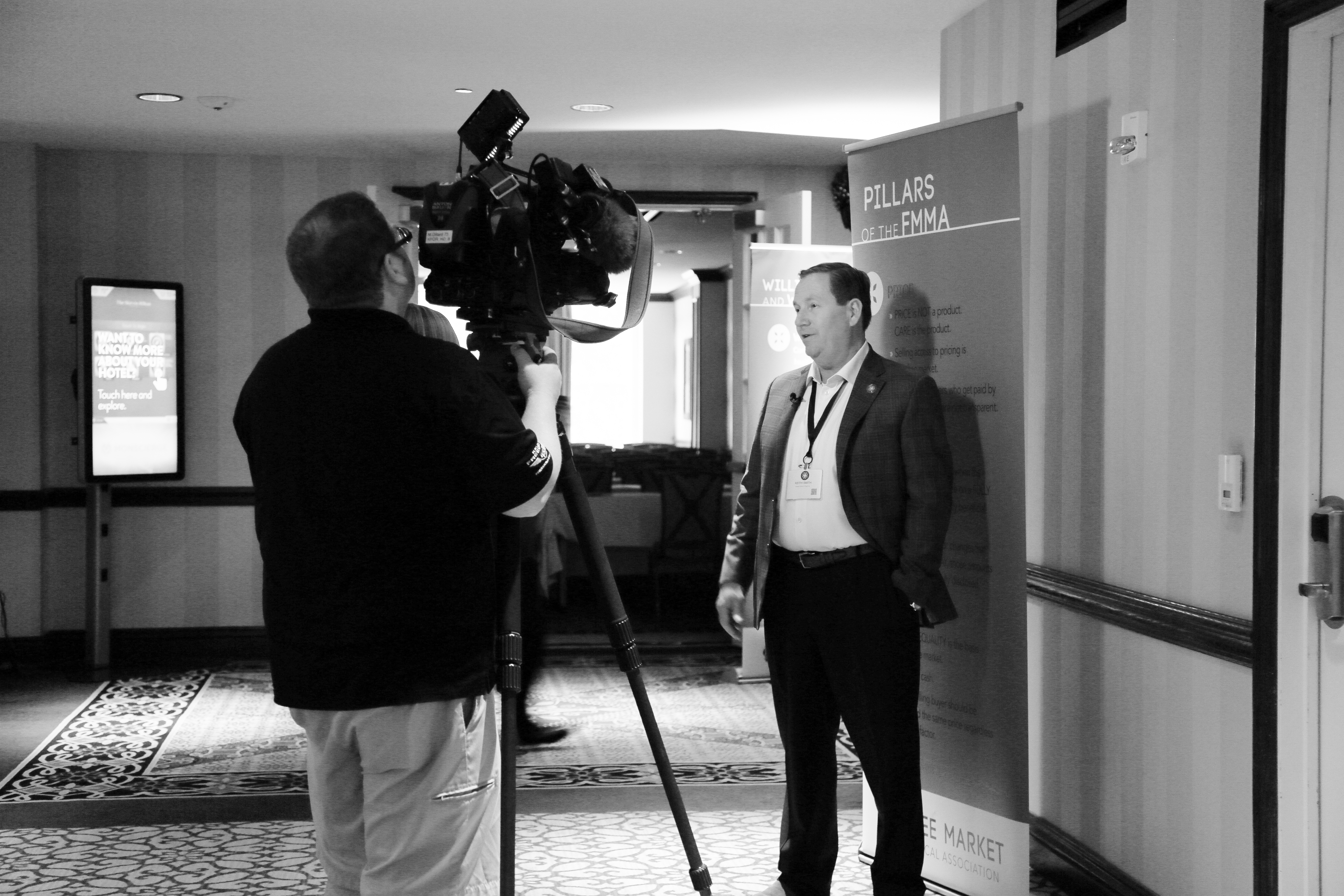 Business Insider: There is a growing number of surgery centers and specialists that list their prices and don't take insurance
By Lydia Ramsey
April 8, 2017 – When Cheryl Millican found out she needed surgery, her Dallas-based doctor told her it would cost roughly $38,000 out of pocket.
A new kind of doctor's office charges a monthly fee and doesn't take insurance — and it could be the future of medicine
By Lydia Ramsey
March 19, 2017 – Dr. Bryan Hill spent his career working as a pediatrician, teaching at a university, and working at a hospital. But in March 2016, he decided he no longer wanted a boss.
'Good Faith Estimate' Could Prepare you for Huge Medical Bills
By KFOR-TV
July 27, 2015 – Most Americans think their biggest lifetime purchase will be there their home. But, a growing number of patients are facing medical bills twice as expensive as their home.
Health Care Switch Saving Oklahoma County Thousands
By News9.com
July 25, 2014 – A switch in health care saves Oklahoma County hundreds of thousands of dollars and could be millions by the end of the year, but those on the other end of the switch claim there's more than meets the eye.
The Cost of Price Transparency
By beckershospitalreview.com
"If you can't beat them, join them." This nugget of 1930s political wisdom of indeterminate origin is no less true in a wide variety of situations than it was nearly 80 years ago.
Disruption of the Health Care Syndicate Continues
by G. Keith Smith, M.D.
Dr. Keith Smith discusses how his early experiences with mentoring surgeons who utilized fair and transparent health care practices are showing that the modern day transparency movement cannot happen fast enough.
Okla. Surgical Center Reveals Prices to Patients
by ABC News
When Ira Horner, 62, found out how much his knee surgery for a torn meniscus was expected to cost, he worried that he would spend the rest of his life in debt.
Revealing a Health Care Secret: The Price
by The New York Times
Pulitzer-winner Tina Rosenberg of The New York Times profiles the Surgery Center of Oklahoma and delves into their unique approach with regards to price transparency.
DIY Health Reform Reduces Surgery Costs 50-90%
By Dave Chase forbes.com
It is well documented that high deductible health plans (HDHP) are rapidly growing…
How much will surgery cost? Good luck finding out
By nbcnews.com
Hip replacement can cost $10,000 – or $125,000, depending on the hospital, study finds
New trend in the Sooner State: Paying cash for health care
By kfor.com
Waves of patients continue to travel from around the country to an Oklahoma surgery center for the promise of affordable health care.
Oklahoma City hospital posts surgery prices online; creates bidding war
By kfor.com
An Oklahoma City surgery center is offering a new kind of price transparency, posting guaranteed all-inclusive surgery prices online. The move is revolutionizing medical billing in Oklahoma and around the world.
Oklahoma Doctors vs. Obamacare – Surgery center provides free-market medicine
By reason.com
The video below talks about how The Kempton Company and The Surgery Center of Oklahoma have partnered to promote free market transparency in healthcare pricing.
Rep. James Lankford and Dr. Keith Smith Discussed a Market-Based Approach to Health Care
Rep. James Lankford and Dr. Keith Smith of the Surgery Center of Oklahoma discuss a market-based approach to health with more transparent prices to reduce costs. (December 7, 2011)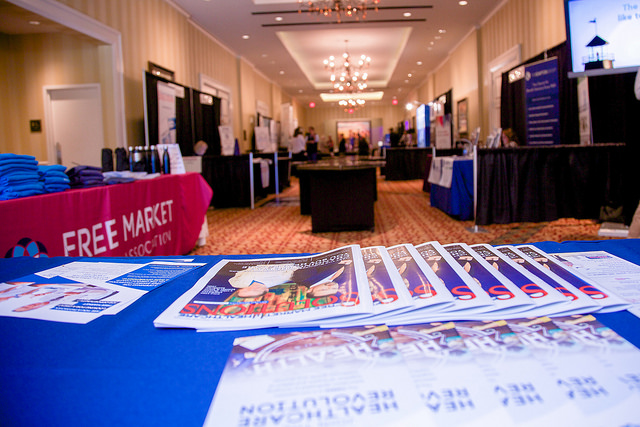 Free Market Healthcare Solutions

Free Market Healthcare Solutions was a publication which was created specifically to help self-funded employers find real solutions to have them lower costs while maintaining valuable benefits. The magazine is no longer in print. Past issues can be viewed below.