Free Market Medical Association
The FMMA Promotes Transparency in Healthcare
The free market movement in healthcare is gaining steam. This is because of providers, patients, and self-funded employers, who believe that changing the way we purchase healthcare services is necessary, and seeking out value driven healthcare providers is important.
Our mission is to unite all of the islands of excellence in healthcare and accelerate the speed and growth of the free market healthcare revolution.
Shop online for medical care with the ShopHealth Marketplace!
ShopHealth helps you find low prices for high quality medical care. Our members voluntarily post their best prices, so you know you are getting the best deal! 
Search by the name of the medical service, provider name, specialty, CPT, location, lab, prescription name, and more. You can also compare services between providers to find the highest quality at the best price!
To search all FMMA providers, leave blank and click SEARCH.
Start Shopping Today!
ANNUAL CONFERENCE UPDATES
STUDENT MISSION  |  INFORMATION  |  SUBSCRIBE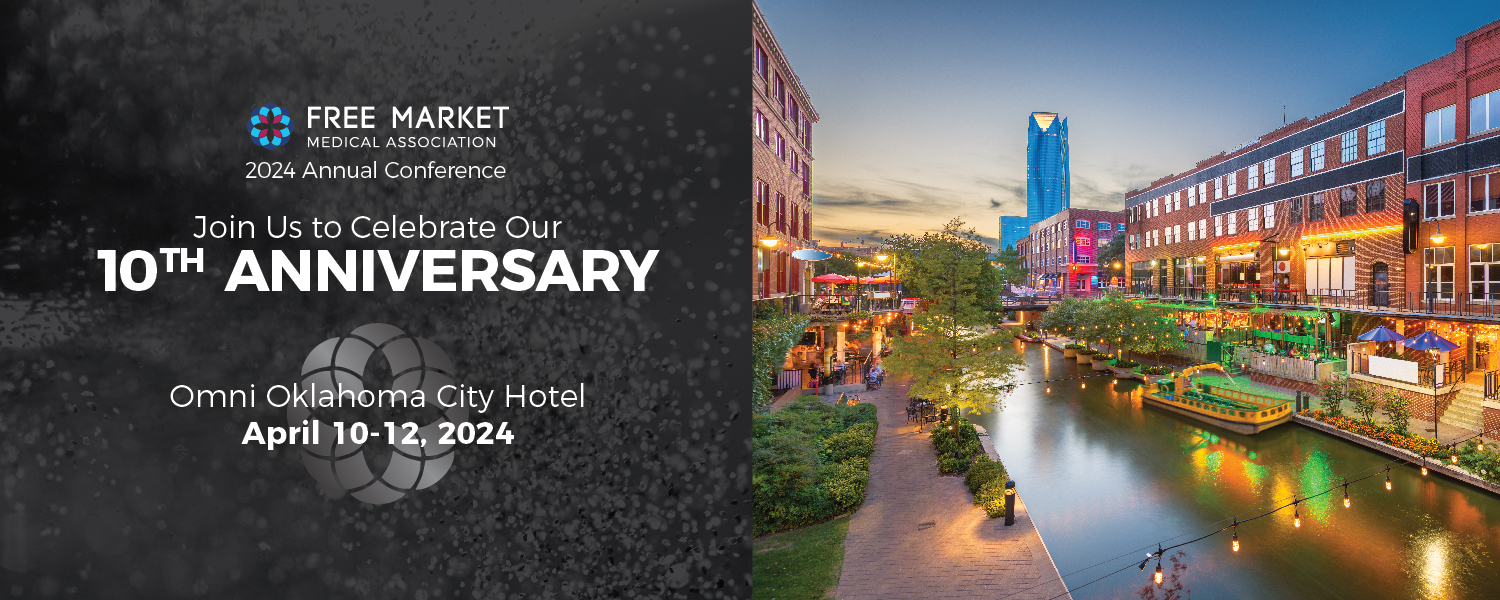 2024 FMMA 10th Annual Conference
From April 10-12, 2024, at the Omni Oklahoma City Hotel, in Oklahoma City, OK….
You're invited to join the Free Market Medical Association for our 10th Annual Conference. This year's conference is a celebration of our continued commitment to advancing healthcare in the United States.
Over the past decade, the Free Market Medical Association has grown into a dynamic organization dedicated to promoting transparency, competition, and patient-centered care in the healthcare industry. As we mark this milestone, we are excited to showcase the progress we have made, the success stories found at the local level in communities across the U.S., and chart the course for the future.
The conference will be held on April 10-12 at the Omni Oklahoma City, the location where it all started. Join us to hear a stellar lineup of speakers and also provide ample opportunities for networking, learning, and sharing best practices with your peers. Whether you are a physician, a healthcare executive, a policy maker, or a patient, there is something for everyone at the 2024 Annual Conference.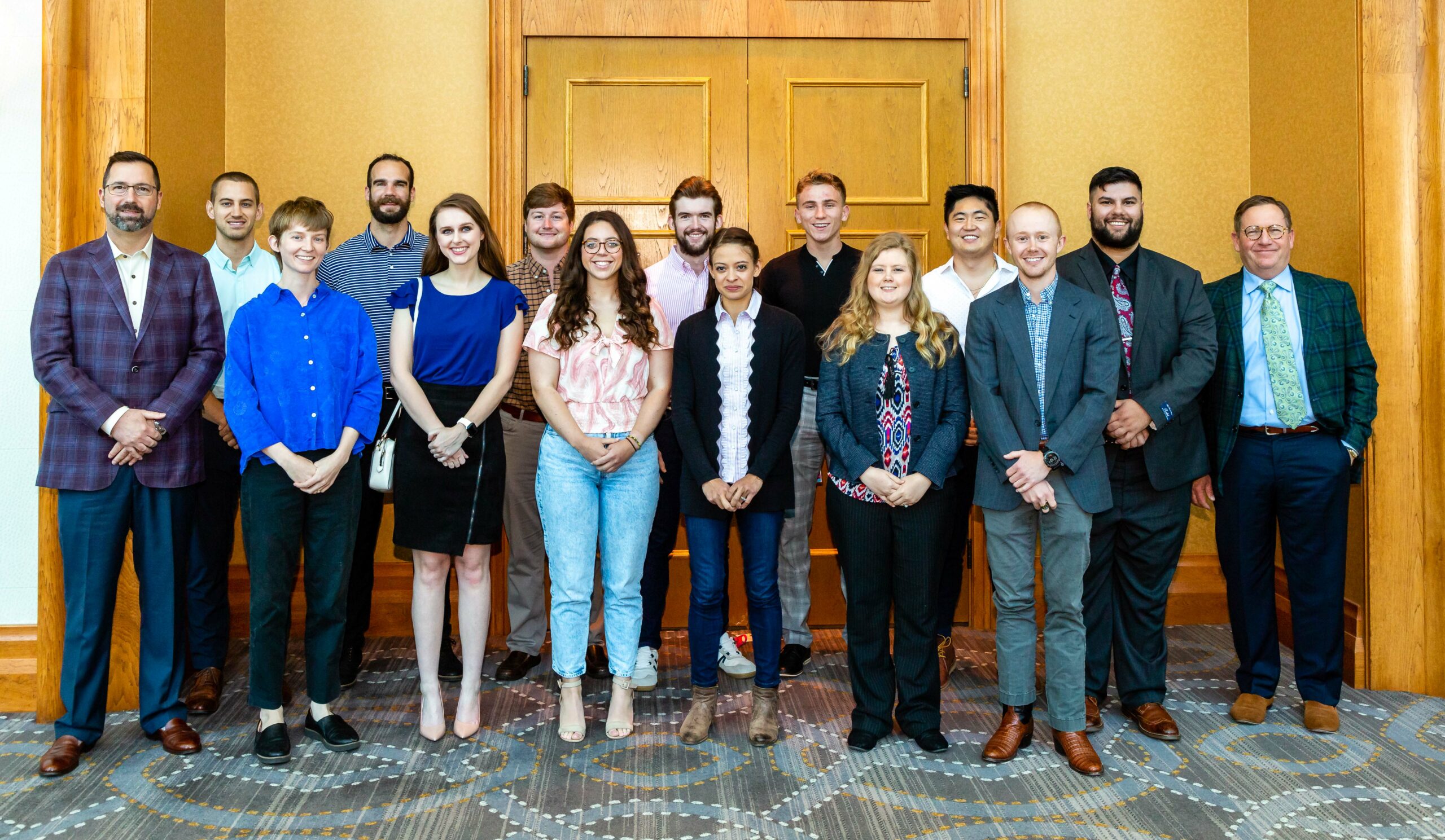 Help send a student to conference!!
Shape the Future of Free Market Healthcare Care
FMMA has set a 2024 Annual Conference attendance goal of 100 medical residents. We need your help to make this happen!
You can help in one of two ways: Sponsor a Resident ($100 up to any amount) or share the conference with a Residency program & others in your network. 
To get us started, Jack Brown, MD, Co-Leader of the FMMA Montana Chapter donated his $100 cash prize as the winner of the 2023 Annual Conference Whova Leaderboard Contest. Thank you, Jack!
All proceeds from our fundraising efforts will directly support conference registration fees, travel and hotel expenses for medical residents/students' attendance at the 2024 FMMA Annual Conference in Oklahoma City. If we raise enough funds, we will also plan to livestream the 2024 program to medical students across the US who can't be with us in person.

No medical school is preparing future doctors to think like entrepreneurs. Please consider supporting this important conference by sponsoring one or more students whose life and career may be changed by attending this event.
LEARN ABOUT THE FMMA
PRICE  |  VALUE  |  PRICE EQUALITY